Mindlab Salon #2 – Dream Sharing
4. November 2022 @ 19:30

-

23:00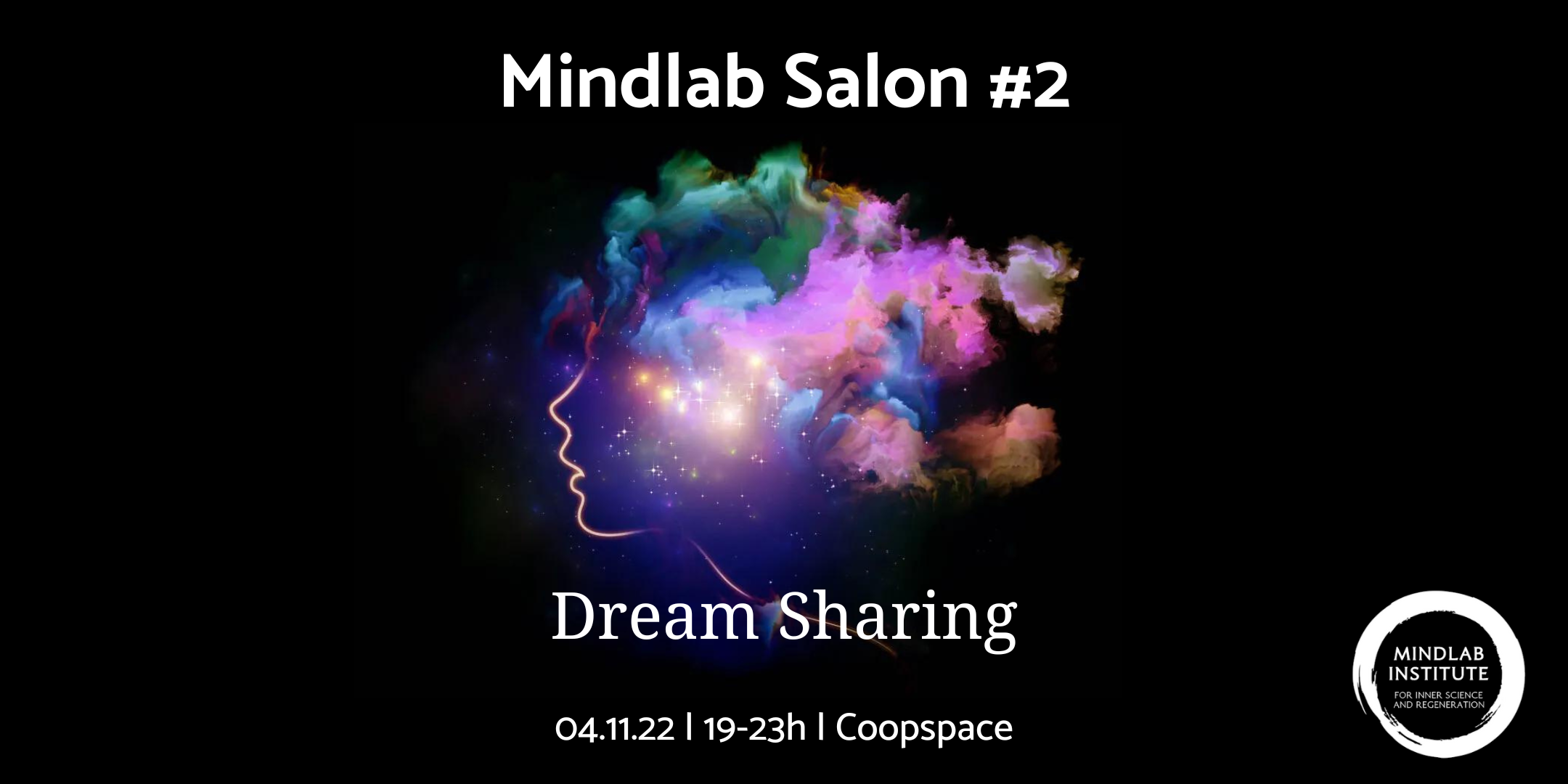 ✨ Mindlab Salon #2 – Dream Sharing ✨
The Mindlab Salon is a casual space for hanging out with like-minded people, and together exploring topics around inner science, consciousness culture, meditation, psychology, philosophy, neuroscience, AI, psychedelics…
The second salon will be on the topic of dream sharing. The idea behind this is that we all have ideas and dreams regarding projects that we would like to realise. If we share these dreams with others we might discover that we have similar dreams and can bring them to fruition together. This is an opportunity to clarify your own dreams and share them with like-minded people, so feel invited to bring along a dream you want to share.
Evening format
– Pechakucha-style presentations of various dreams from the Mindlab and others
– Dream-sharing dialogues
– Juicy conversations on dreams, inner science and consciousness
The Salon is a co-creative and not a commercial event. There is no entrance fee (although donations are very welcome), there will be no selling of drinks or anything else. Please bring some food for the buffet and drinks if you want.
There are limited spaces so please register here if you are coming.
Looking forward to seeing you there 😀
Much love,
Nicki