Mindlab Salon #4 – Whatever the question, community is the answer
10. March @ 19:30

-

23:00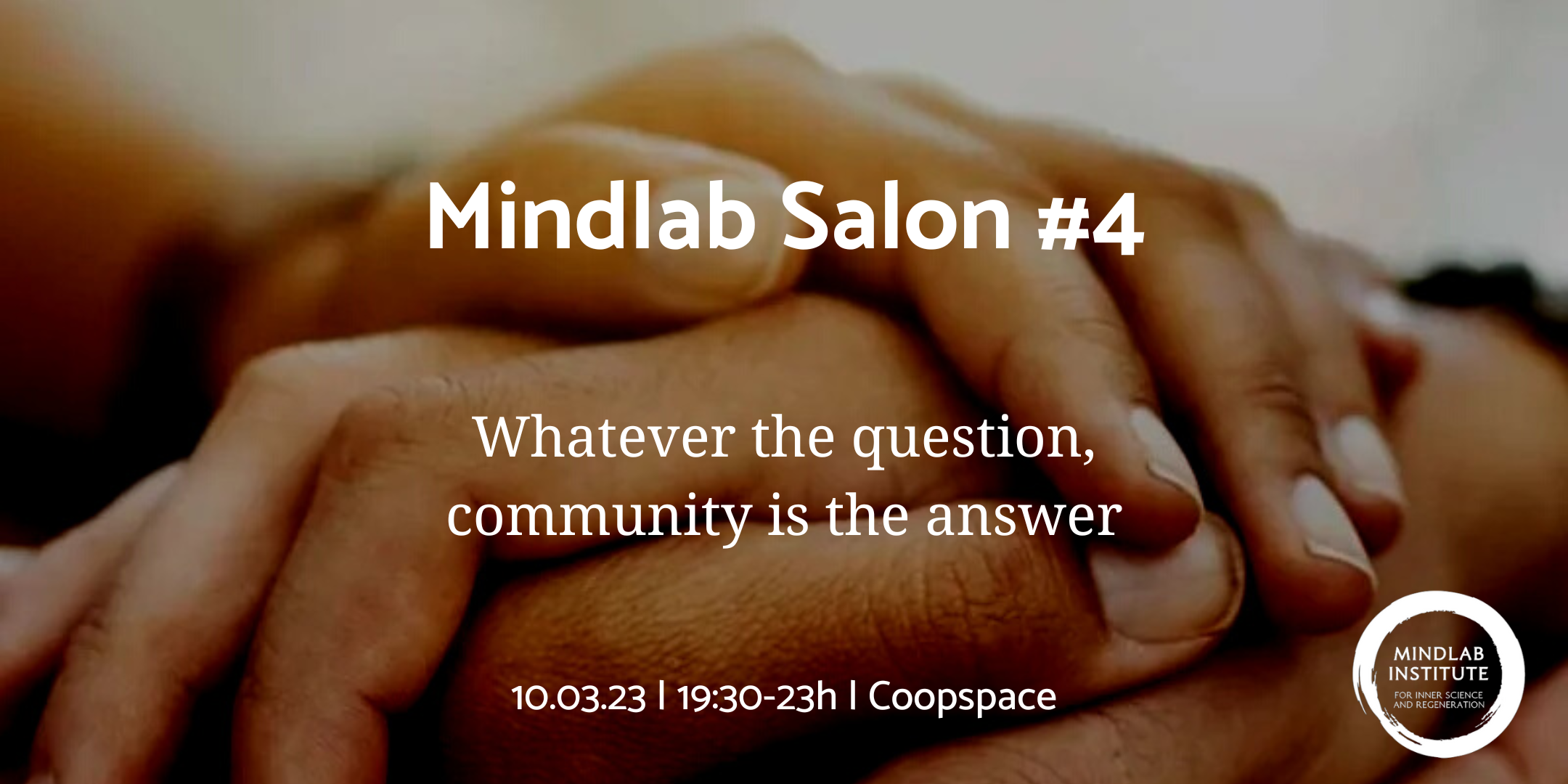 Dear friends,
it is my pleasure to invite you to the fourth Mindlab Salon on Friday the 10th of March 2023 from 19:30 – 23:00 at CoopSpace.
The Mindlab Salon is a casual space for hanging out with like-minded people, and together exploring topics around inner science, consciousness culture, community-building, meditation, AI, psychedelics, psychology, philosophy, neuroscience…
How can we create wholesome group spaces? How can we support and care for each other? How can we build sustainable communities? These and other questions will guide us in this this edition of the Mindlab Salon in which we will explore the theory and practice of community-building using microsolidarity. The aim of microsolidarity is to create small mutual aid communities that enable trust, connection, support and care, being seen, authentic feedback and a sense of intimacy and belonging. In an introductory talk I will give a bit of background on the underlying principles and share some of my own experiences with the framework. After that we will practice creating wholesome spaces within our self, in dialogue with a partner and in small groups. So if you are building community or are in need of community, come along!
Evening flow
19:30h: Doors open
20h: Introductory talk and small group practices
22:00: Hanging out
The evening program starts at 20h sharp, so if you want to join the event be there before that time.
The Salon is a co-creative and donation-based event. The recommended donation is 10-15€ depending on your financial means. Please bring some food for the buffet and drinks if you want.
There are limited spaces so please register here if you are coming: https://www.eventbrite.de/e/mindlab-salon-4-whatever-the-question-community-is-the-answer-tickets-566110911977
Location
CoopSpace
Glogauer Str. 21
10999 Berlin
1st courtyard, door on the right, 1st floor
The location, CoopSpace, is by day a co-working space so we have to collectively make sure that the place can be used as such the next morning.
Looking forward to seeing you there 😀
Nicki